» Buyers Guide
» Network Links
» Welcome to SolsticeForum.com: The #1 Pontiac Solstice Forum
Welcome to SolsticeForum.com - a website dedicated to all things Pontiac Solstice. We have many features on this website to make your experience here more enjoyable. The first step would be to REGISTER for free so you can take advantage of all the features we have to offer.
Top 10 New York Auto Show Debuts
Apr 14, 2014 - 4:59 PM - by AutoGuide.com
The New York Auto Show kicks off Tuesday night with a series of pre-show events followed by the press days on Wednesday and Thursday.

There are certainly surprises coming, but even some of the already-announced debuts are exciting. Here's what AutoGuide.com is looking forward to most next week.

Check out all of the big reveals at the AutoGuide "2014 New York Auto Show" coverage page here.

More: Top 10 New York Auto Show Debuts on AutoGuide.com

0 Replies | 102 Views
What Should I Do If My Car is Recalled?
Apr 10, 2014 - 2:25 PM - by AutoGuide.com
It's only April and over 13 million vehicles have already been recalled. Here's what you need to do to if yours is one of them.

Recall announcements are often made by the U.S. National Highway Traffic Safety Administration (NHTSA) rather than the automaker. You probably have better things to do than pour over NHTSA's database, so we publish announcements about widespread recalls.

You can also check to see if your car is affected by a recall by going to the "vehicle owners" section of SaferCar.gov and searching for your vehicle. Vehicles aren't the only products that NHTSA requests to be recalled by the manufacturer. Child seats and tires are monitored for safety concerns as well.

Getting Notice
If your car is affected by a new recall, then you can expect to notification in the mail. These letters are sent out by using the state's vehicle registration database.

The letter will inform you that there's a potential safety concern with your vehicle and generally will ask you to take it to an authorized dealer for service. In some cases, like when there's a need for a replacement part, the letter will state when the safety fix will be available and how long the repair will take. In some extreme cases, the letter will even tell you to stop driving your car.

Don't worry if you lost the letter or didn't receive it in the first place. You can still obtain the notice of the recall from the NHTSA website and take it to your local dealership to get help.

More: What Should I Do If My Car is Recalled? on AutoGuide.com

0 Replies | 173 Views
March 2014 Solstice of the Month Winner - Rx4theSol
Mar 31, 2014 - 7:57 AM - by Administrator
Congratulations to our March 2014 Solstice of the Month Winner
Rx4theSol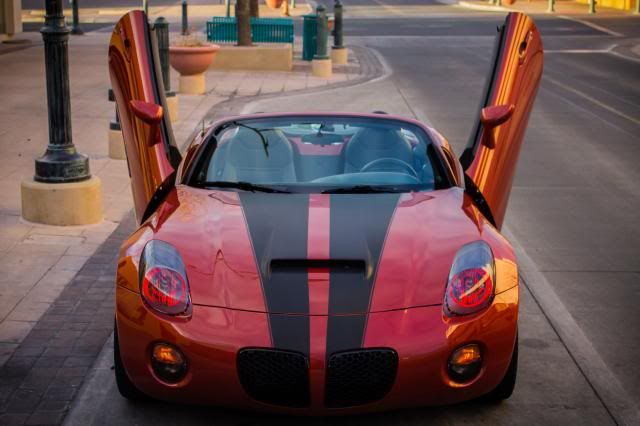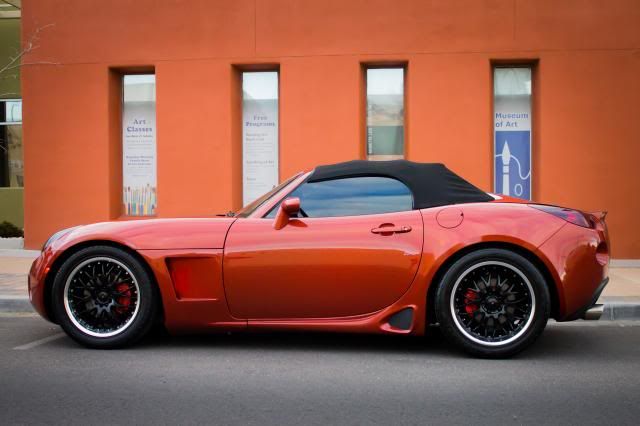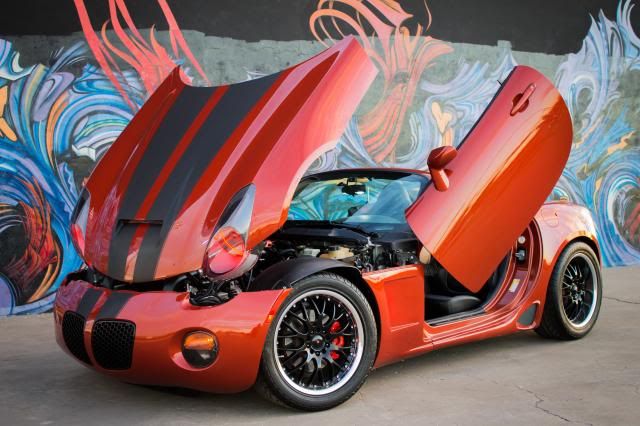 10 Replies | 385 Views
» Stats
Members: 26,114
Threads: 66,429
Posts: 1,099,857

Welcome to our newest member, Peterpride37
» Online Users: 547
20 members and 527 guests
blackbirdracing, bradwp, Carpe Diem, Cityboy, DaveOC, davev, Fennellj06, idkfa, KandyVenom, patrickkim, Road-Runner-I, Seltzinator, silverfox90, skline00, Sly Bob, Sol-Mates, SSky08, WGM, Zdakota28
Most users ever online was 2,545, 01-22-2009 at 12:10 PM.