New WERKSracing 2.4L LNF Stroker engine now available!!!
---
They said it couldn't be done -


New WERKSracing 2.4L LNF Stroker engine is now available!!!




After a couple in years in development we are proud to officially release our new 2.4L LNF Stroker engine! The goal behind this engine was to create a more broad midrange and usable power range for customers whether it is an automatic stock turbo street car to a big turbo race engine!

The WERKSracing 2.4L LNF Stroker long block engine assembly comes standard with the following services and components -

Cylinder Head -

WERKSracing high rpm single valve springs
WERKSracing MLS head gasket
WERKSracing high strength timing chain tensioner
ARP head stud kit
New GM valves, seals, direct injectors and high pressure fuel pump
New GM camshafts, cam gear phasers, cam solenoids and timing chain and guides

Short Block -

WERKSracing balanced 2.4L rotating assembly
WERKSracing/Wiseco Forged LNF turbo pistons
WERKSracing/Carillo custom Forged A-Beam connecting rods
New GM main and rod bearings
New GM oil pickup, water pump, seals and oil pump/front cover
New GM Timing chain and balance shaft guides, balance shafts, tensioner and balance shaft chain.
New oil filter

Customize and purchase your WERKSracing 2.4L LNF Stroker Engine Here - The Home of WERKSracing products!

Currently we have it added to our site as a long block option only but we also offer it as a short block as well, contact me for details and pricing on that option please.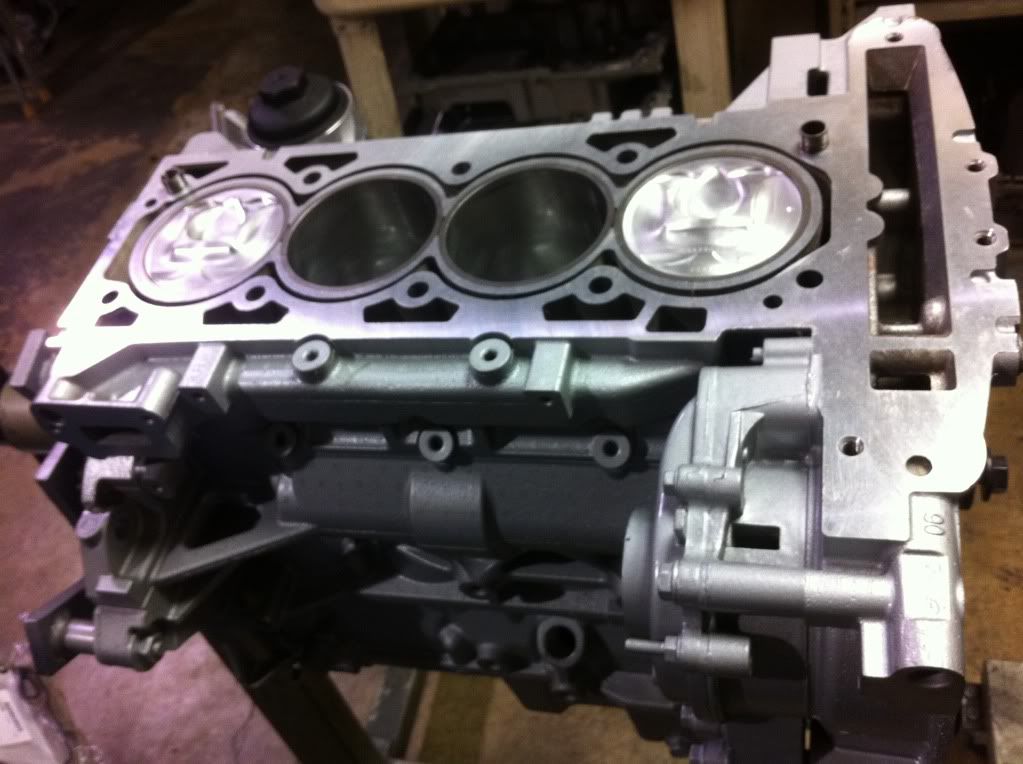 DAVE: Engine is in and expect to fire it Friday Am Do yuu have a local dyno shop you work with?
---
Last edited by CASam; 11-02-2012 at

03:24 AM

. Reason: typo
The best LNF tuner I know of is up in the bay area, he can get it dialed in on 91 octane and I highly reccomend doing that, he is well worth the drive! I will give him your info and vice versa.
DAVE: Engine runs... Will put a few miles on it Saturday.
"Dave" from the other side.
---
I chimed in there to try and help answer some questions.
Man I really should become a vendor over there as well, I just have a hard time justifying paying double to post the same stuff for the same car...
Stand by. We have one ready for tune and test. Stay tuned.
Well delays as usual. Thanks for the help; we are waiting for UPS. Their web site says today!
Posting Rules

You may not post new threads

You may not post replies

You may not post attachments

You may not edit your posts

---

HTML code is Off

---