Today is the first day of the meteorological winter and I will try to get through it by reading the THE PONTIAC SOLSTICE BOOK.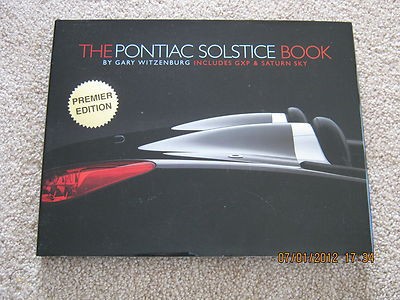 Written by Gary Witzenburg and publihed by
http://www.lammmorada.com/
The book is still for sale from the publisher website
I intend to read a page a day and post one "quote" or "fact" of that page in this thread. So a page a day to keep the winter away
But because today is the kick off I will start with a whopping 10 pages
Feel free to de-rail this thread with off and on-topic replies !