I am in the process of installing an Ls motor in my 2008 Solstice. I wanted to operate the hydraulic TOB (throw out bearing) in the free, in order to measure the amount of movement as a result of the volume displacement of the OEM CMC. According to the manufacturer, RAM, the HTOB nees to move 1/2 an inch to reach the clutch diaphragm "fingers" and still push them enough to disengage.
I know, from years in this hobby (an this why I have come to hate them) that hydraulic clutches are notoriously difficult to bleed. In the Solstice, both the brake and clutch system share the oil reservoir. The CMC is fed by a nipple set relatively high (with respect to the floor) on the reservoir. I filled the reservoir to its "Max" line and began attempting to bleed the clutch system. After two days of cussing and the use of a vacuum pump, I could not get a drop to come though. WTF?
Turns out there is a "spill gate" or wall around the clutch outlet nipple that is higher than the "Max" level mark on the reservoir. In order to "feed" the CMC, one has to top out the reservoir; or else! Here is a piece of simple but critical info to help someone trying to do this tedious task.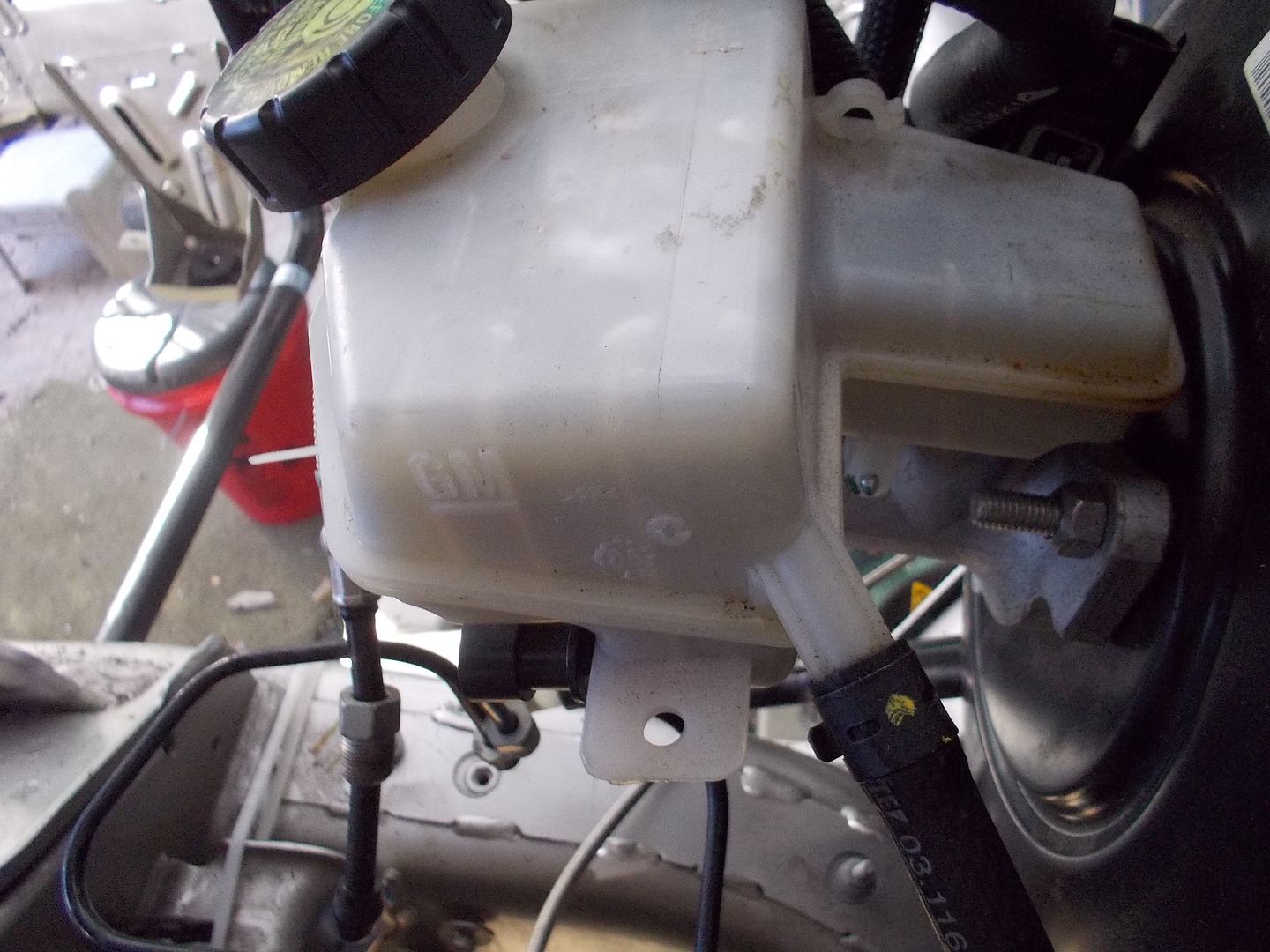 Seems to me that this was done by GM to protect the braking system in case of a catastrophic clutch failure.