Discussion Starter
·
#1
·
Okay so in terms of maintenance, I flushed the water system and refilled with some fresh dexcool as many of you recommended I do (Special thanks to DDM for posting a how to video on youtube). Worked out well! I also cleaned and used raggtop top protectant to make my canvas top last me a while. But aside from all of that, I did some lighting mods as well as a little work to my engine cover (since it had to be removed to change the coolant anyway.) Here's some pics!
Below we have 10,000k hid headlights, 3000k foglight bulbs. As you can see I also wrapped my corner lights and I wrapped the center of the pontiac badge (yes i did the fender badges too):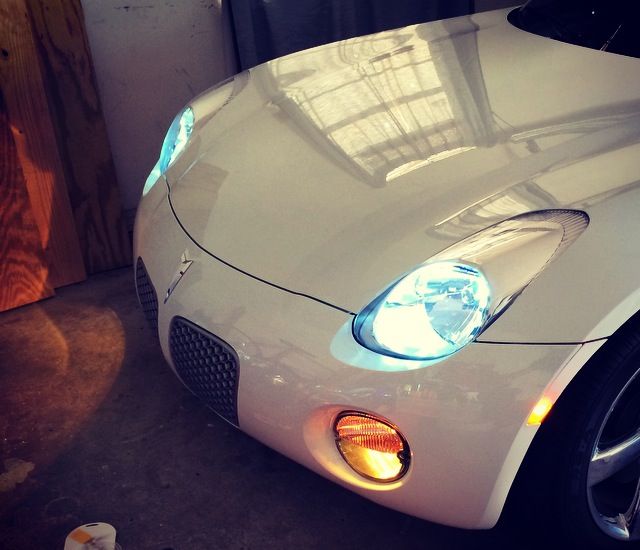 Below is my engine cover. Did a cast aluminum finish in sections and gloss white for the remainder. No, it didnt come out perfect, but I'm pretty excited with the outcome, because I did it myself. For me, thats the thrill of modding a car. I'd rather have some imperfections knowing that it was all done by me.