Discussion Starter
·
#1
·
Hi, I'm dne' and live in Houston, Tx. I'm currently working on a 71 Triumph TR6 and have been shopping for the power train which I'd like in it. I've joined other forums looking, and so far the consensus says an Ecotec, and since the Solstice is a rear engine relieves me as it is a RWD and won't need an expensive adapter, so I can use the engine and trans, and possibly driveshaft(to be cut to fit).
IF you guys can help me, I'll join the group and pay the dues and settle in for a build thread, I Just need some help on this one. I've been working on old cars and can do the simple things with wiring, but when it comes to stand alone wiring, ecu's, I become rather dumb!
Well, I've been looking a little, I hate to say it, but I can buy an entire Pontiac Solstice for less than 10k, but I'd rather drive IT than pull the engine out of it. I've always have a desire for one of the awesome roadsters!
oh, back to brain storming! I was wondering also if the Solstice or Sky may have a non turbo/supercharger, just a plain jane model, I believe the non model would be strong enough for this little classic car. I'd like to gain the knowledge and get buying an engine/tranny soon to get back on track!
so please help me Obi one konobie!
A little more about what I do in my retirement years: my blog
www.Classiccarsandtools.com
This is the old body/frame as it was in too bad a shape to use, so I bought another frame and another Tub. So I can use the old frame/body to mock up my engine/tranny before putting it in my reconditioned frame/body. Anyway, the rest of the pictures are self explanatory.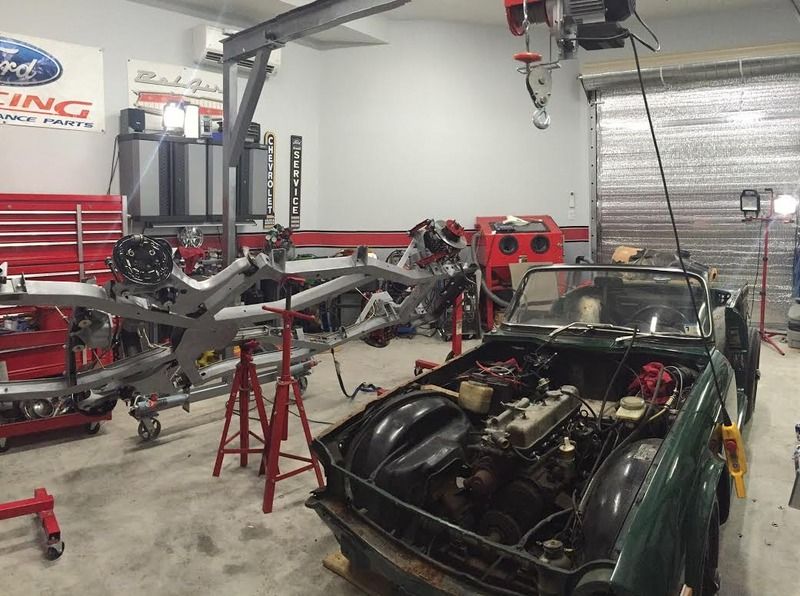 I'm Dne' and I need your help!