Sky has been sold
!!!
Thanks everyone for your interest.
Merry Christmas!
For sale is my beloved 2008 Saturn Sky Redline.
I am the sole owner and ordered it new in Jan of 2008. I took delivery in April of 2008.
It has remained a winter free car (never seen snow) and has only been rained on once in the last 3 years (got caught in some rain on the way to the 2012 NASSM nationals in Asheville).
I am selling the car because I purchased a 1968 Corvette that I am restoring. I have a 2 car garage and need the space to disassemble the Vette.
I personally installed some modifications on this car. NOTE that ANY modifications made to this vehicle were done so that the originality of this car could remain intact. More details below.
It has all options (except for Auto Trans). Also includes dealer installed PAL (iPod/iPhone) unit PN#19166153 & Stone Protection film PN#19170305
Modifications include:
DPE Wheels (these are the crown jewels of the car IMO). These are 2 pc wheels that were custom created for the Kappa Platform. Those who have been around these forums for a while can remember that the company RPI had a car named "Brutus" that was a monster of a car. Eloy had these wheels created for Brutus and man, did he do it right! These just give the kappa a mean look and stance. I believe that I am the 3rd owner of these wheels and bought them from another fellow kappa member here in 2011. I performed a bunch of reconditioning work on them and they were brought back to better then new condition. They are 18x8 (255/49/18) and 18x10 (275/35/18). I have Falcon RT-615r Tires on them with the rears having only 2 seasons (6k miles) on them. Front tires are original and are ready to be replaced. - I also have the original wheels (polished) & Tires in Storage. Absolutely no chips or scratches.
ENGINE/EXHAUST:
GMPP Tune PN# 19212711 - 290HP
RPI Exhaust - I have the original stock exhaust in storage
Hahn Intercooler - I have the original intercooler in storage
DDM Charge tubes - I have the stock tubes in storage
Fujita Cold Air intake - I have the original air box in storage
DDM Oil Catch Can (black)
Dejon Powerhouse Stainless Engine Cover - Have original cover in storage
Polished Turbo Heat Shield - have an original (non polished) cover in storage
SUSPENSION/BRAKES:
Eibach Sportline Lowering springs (1" in front and 1.3"). I purchased new shock/strut assemblies then added the lowering springs. I then pulled the original Struts and shock/springs out of the car. I have the original units in storage. Car was professionally Aligned after being lowered.
Sloted and Drilled rotors - I have the original rotors in storage
Black painted calipers w/ 'Redline' vinyl stickers on them. Have extra stickers as well.
EXTERIOR:
HID & LED Conversion Headlight & Fog Lamp (35w/6k), Tail Lamp & Parking Lights conversion 35w - NO WIRES were cut. I used Vampire clips to pull power. I have all the original bulbs in storage.
Norms Rear Diffuser (Painted black to match). I have the original diffuser in storage.
Stone Protection film PN#19170305
Vinyl wrapped windshield frame and Tulip Panel (Gloss Black to match body).
Shorty Antenna (2 of them). I have the original antenna in storage
Interior:
JPM Coachworks Custom Center Console - Have the original console in storage
JPM Coachworks Shifter Boot & Shifter Knob (Red Boot/White Knob with Red Lettering). Have original shift boot & knob in storage.
JPM Coachworks Leather Sunvisor covers
King Penn Industries Lighted door sills 'SKY'
Black Cat Custom Automotive Gauge Face & White LED lighting. I have the original gauge cluster in storage (not just the gauge face).
LED bulb conversion (including truck lighting). Have original bulbs in storage
DDM works A pillar Gauge Pod. Have original A pillar trim in storage
2 AeroForce Gauges. These gauges simply plug into the OBDII (plug & play)
2009 Kappa Bluetooth/OnStar Module (works with steering wheel controls). Have original OnStar (no Bluetooth, not available in '08) module in storage
Custom Center Console (cup holder delete) painted to match body color. I have original center console and cup holder in storage
Brand New extra OEM factory floor mats in the bag. Original mats are being used in the car.
Vinyl Wrapped Steering Controls (Gloss Black).
EXTRAS:
A set of GM Build Documents in a binder.
Enough paperwork to choke a small billy goat.
Info Pertaining to the build quality during manufacturing in Wilmington DE.
Inexpensive car dust cover. The car remains covered after every use.
Other stuff that I cant remember right now.
PHOTOS:
I heavily recommend you go to my photobucket page as I wont be posting all the photos of the car here.
You can click on a photo of the car below and it will take you to my page. There, you will find the mods going on (in no particular order). If I don't have a photo of something you would like to see, PM me and I can get it to you.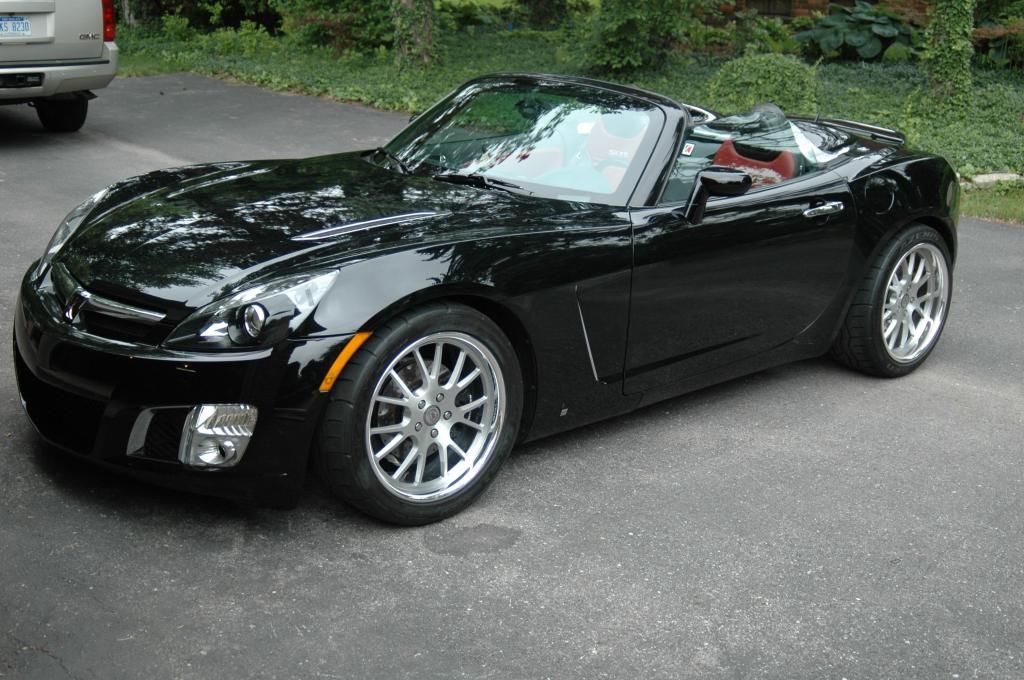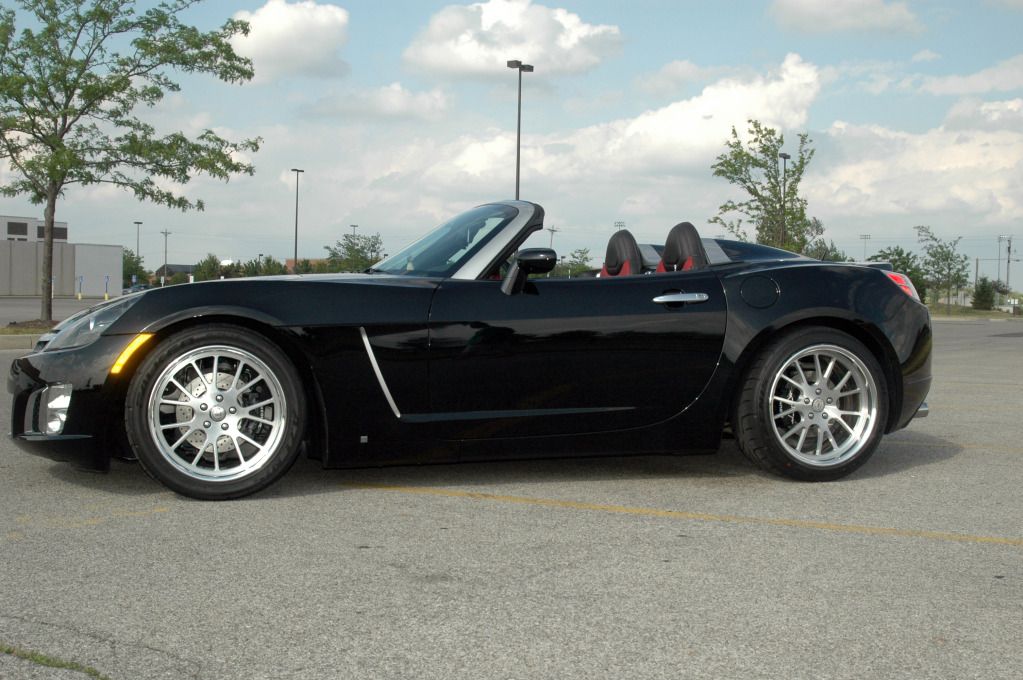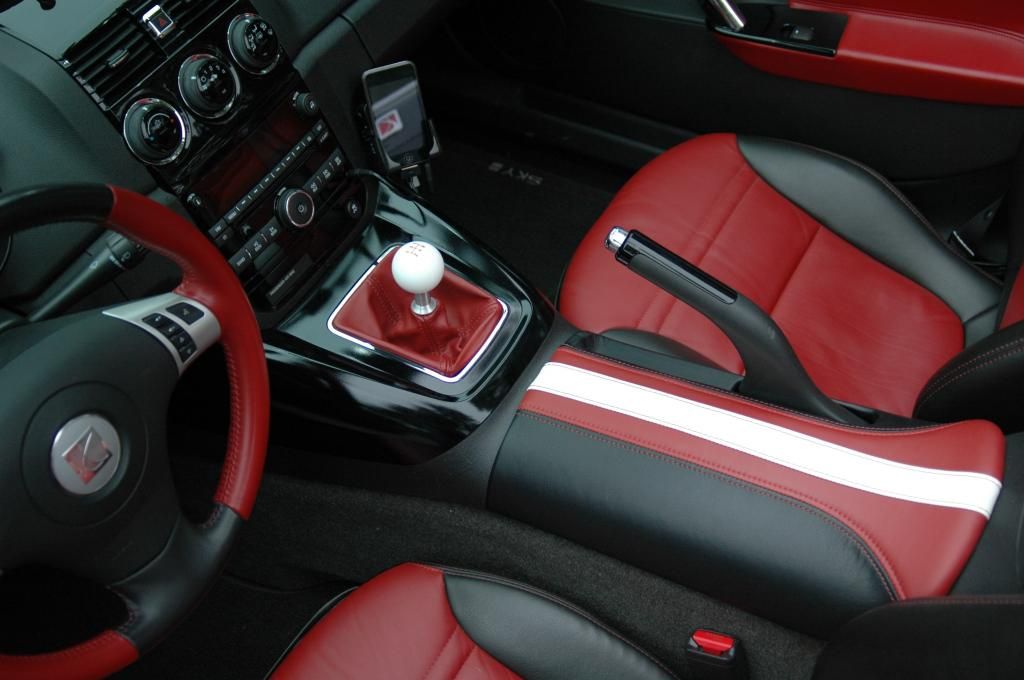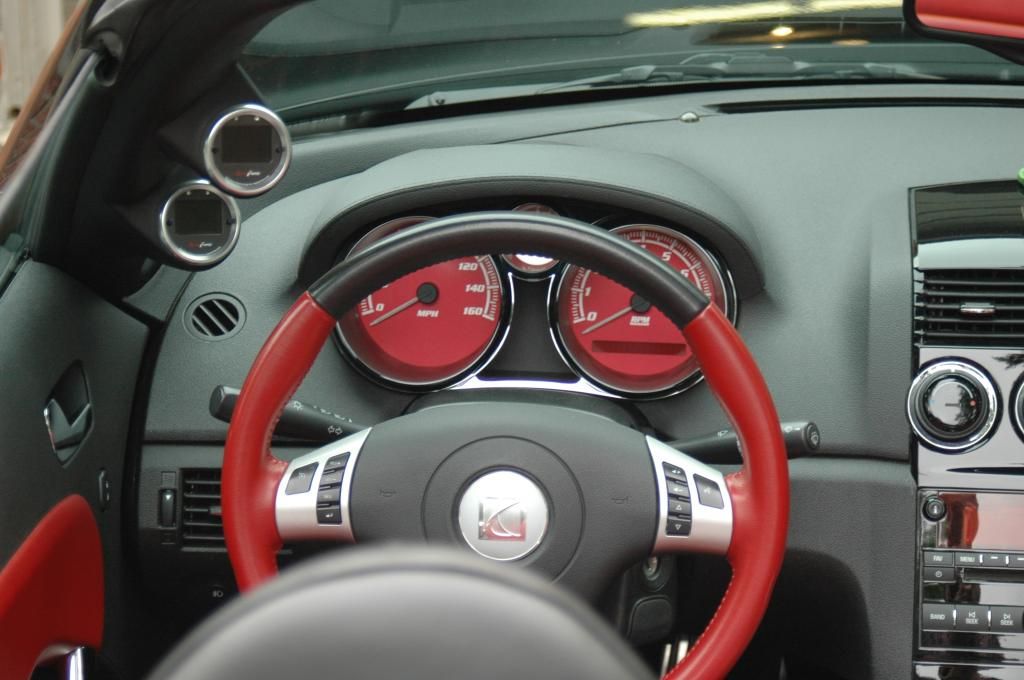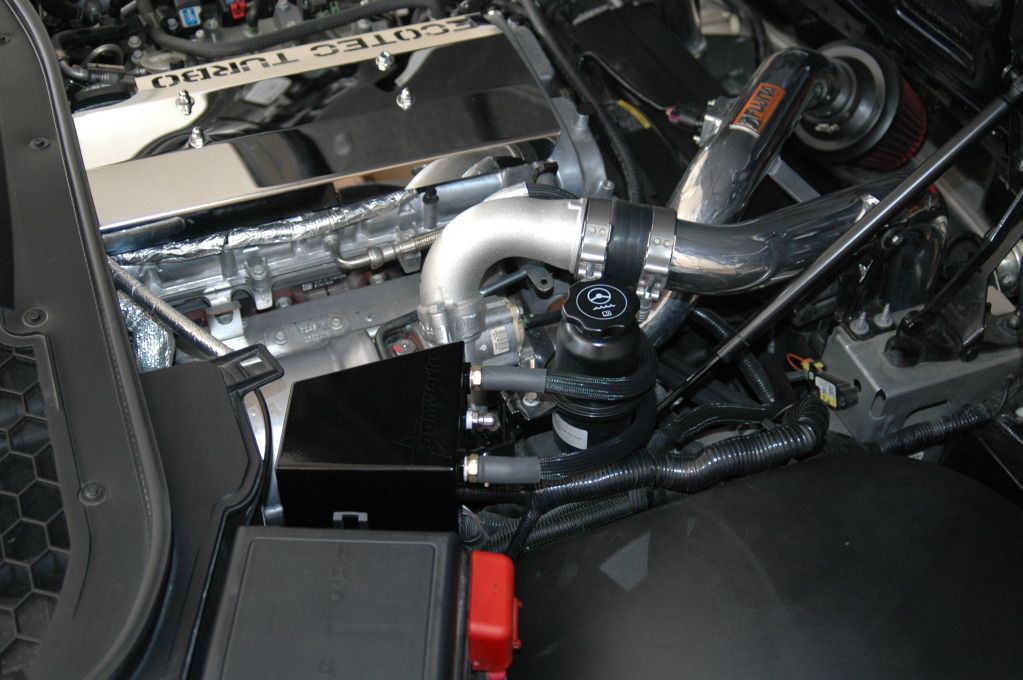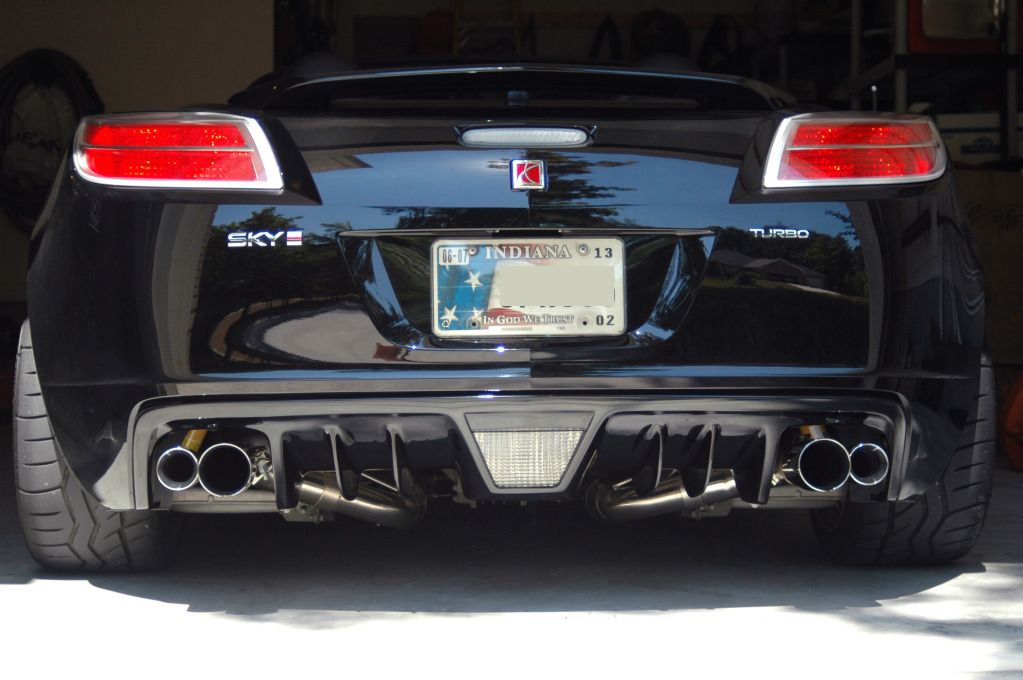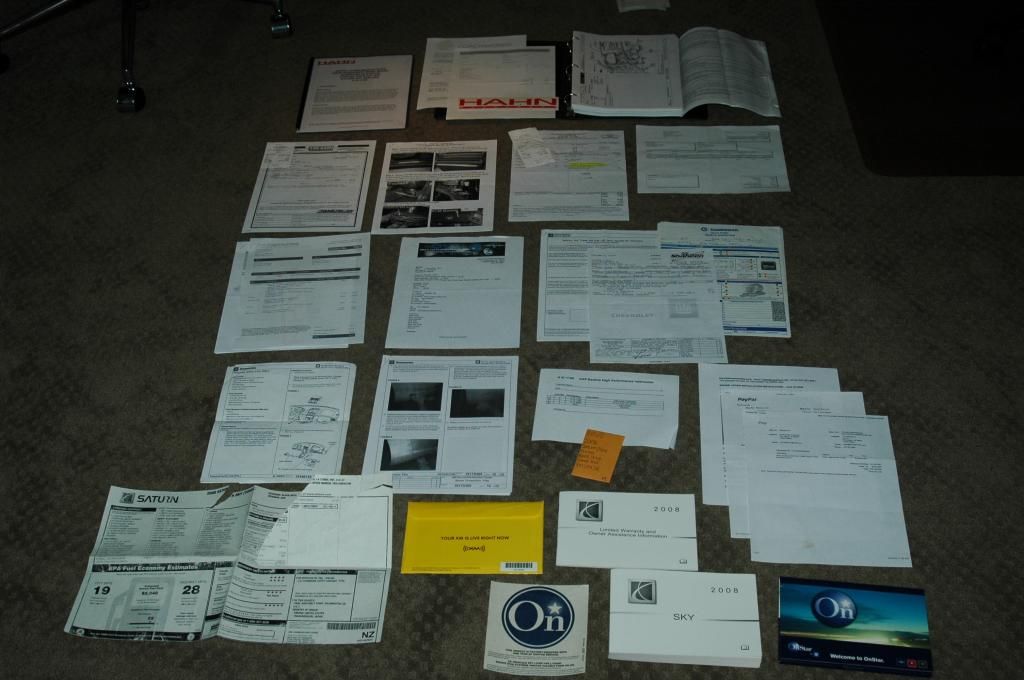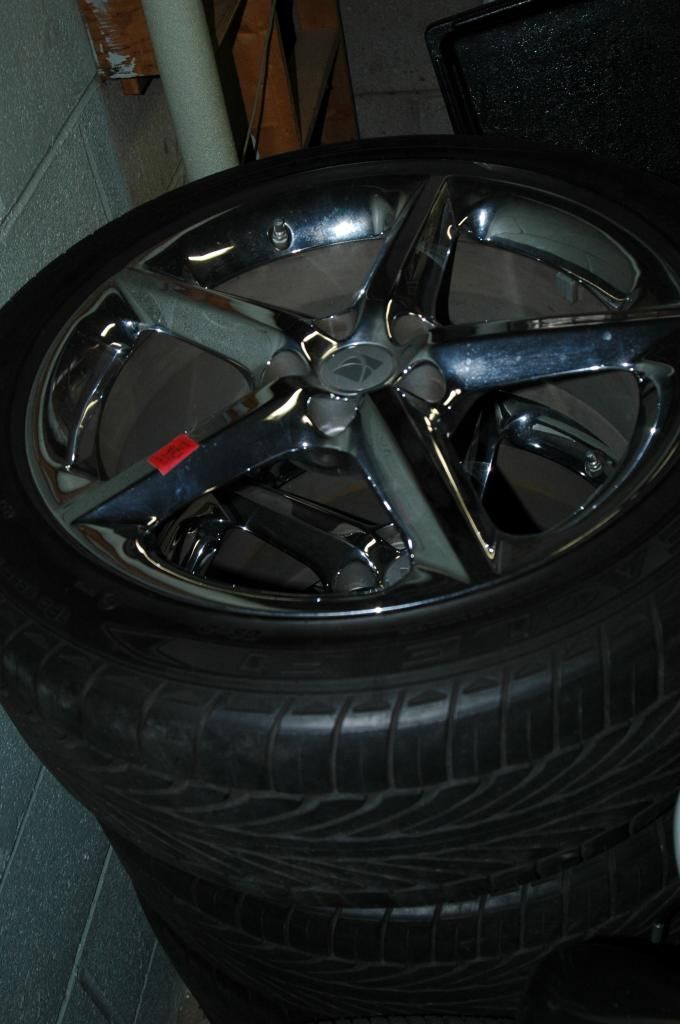 PRICE:
I will sell this car 2 ways:
1.) Bone Stock (no mods)= $17,500. This is KBB's Private party sale price for this car in excellent condition.
2.) As Is (with all mods) = $20,000. This includes ALL the original parts in storage. Everything SKY that I have.
PLEASE DONT ASK ME TO SELL YOU A MOD. I AM NOT GOING TO PART OUT THESE MODS. You will only be wasting your time at this point.
PLEASE DONT TELL ME WHAT YOU THINK MY CAR IS WORTH. If you are not interested in buying and have nothing positive to add to this post, then move along. I am trying to sell this car for a decent price, you and I both know I wont get all my $ back.
PLEASE DONT LOWBALL ME. Be serious. As you can see, I have spent a lot of time with this post. I am a serious seller with a clear title in hand. If you want to talk more, I would be more then happy to speak in person. PM me with your phone number and I will call you directly.
I know this is NOT the best time to sell a vert. I don't HAVE to sell the car, if there is no interest, I will try again in the spring. I would LIKE to sell it, I don't HAVE to.
Thanks for your time. Please spread this to anyone you know who wants a beautiful Kappa to enjoy!
Steve