SOLD
I am selling my used KW Variant 3 coilovers.
There are a few issues with them. The bump stops are missing. The set screws for the perches are missing. One of the rear lower perches has a stripped notch, but you can still adjust it. Otherwise they work like they should. There are no leaks.
$300 + shipping
I also have a set of 340 in/lb(6 kg/mm) KW springs. I used them with the kit.
$50 + shipping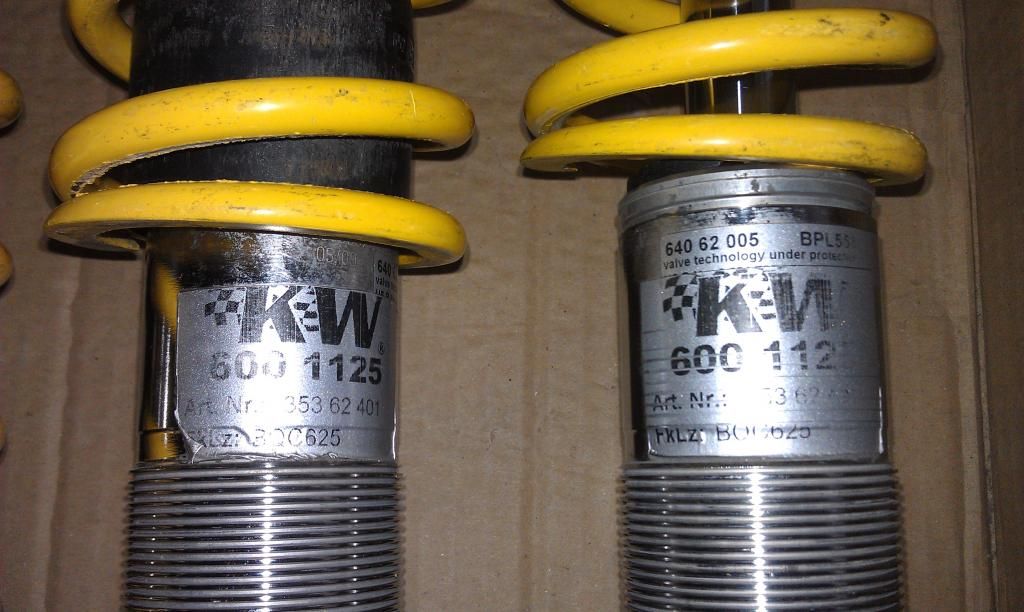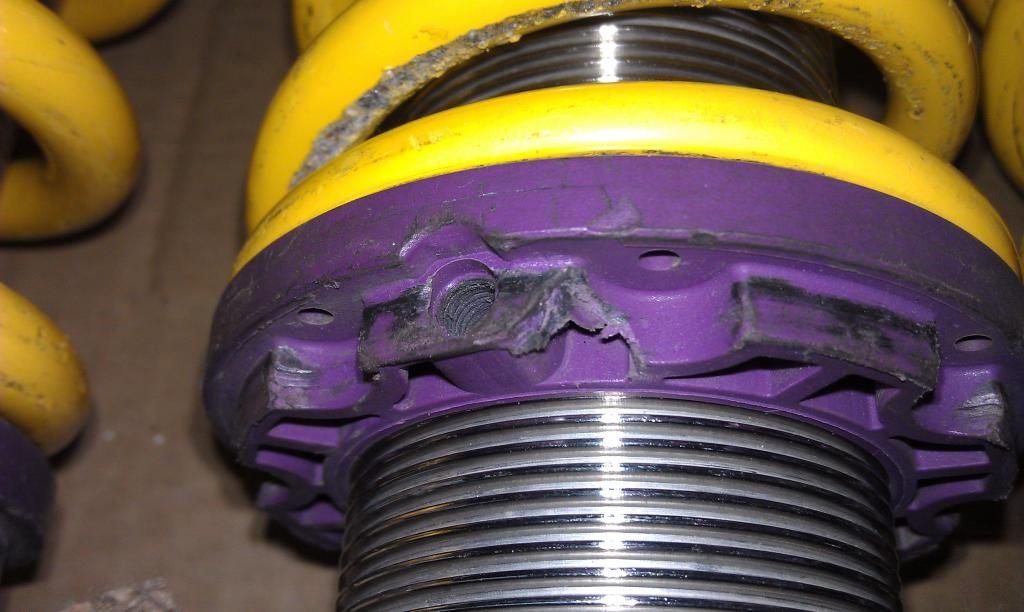 This is the perch damage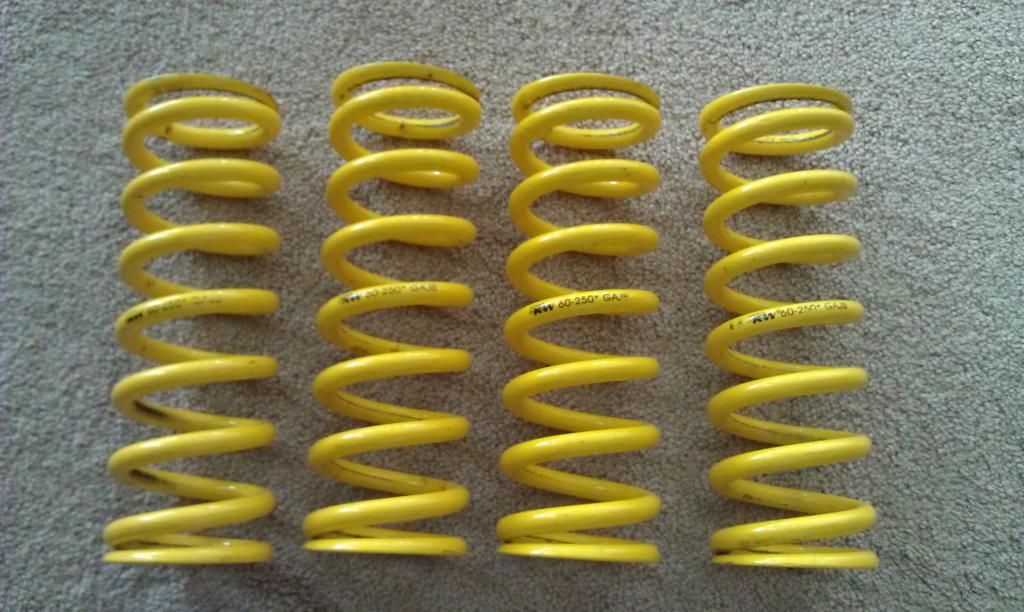 This is how the car sat with the 6k springs.