Discussion Starter
•
#1
•
Hello People! My name is Paul, I've had a 2006 Solstice for about 9 months. Black, bare bones, No DIC or anything fancy pants aside from power windows. I've been a lurker of the forum for as long as I've had the car. I have decided to join because I found no PPC bypass tread, and decided to poke around the problem myself.
This is a temporary work around. I did it because my fiance rides shotgun and i was not comfortable having no airbag for her, God forbid something happens. If you are not comfortable doing this mod, then please don't. I am not a GM engineer, nor a certified auto technician. I am your average tinkerer. I don't have much understanding of the airbag and safety system. I've read a bunch of threads on the forum and people's interpretation of how the system works. Despite all the mumbo jumbo about bus communication controllers; I won't yet give GM that much credit, as long as i don't know how it works. I'd bet it's a basic input-output controller.
Anyways, That's my intro and disclaimer.
Here it goes.
Materials needed-
1) small paperclip
or
1) wire/switch if you like control.
Pull the seat out and unclip the wire harness. set it aside, you will need it later. for sitting passengers.
Below is a picture of the floor end of the harness. The white/grey clip is THE TOP.
Note in the picture what two pins I'm shorting. You should see the passenger airbag light on when the ignition is engaged.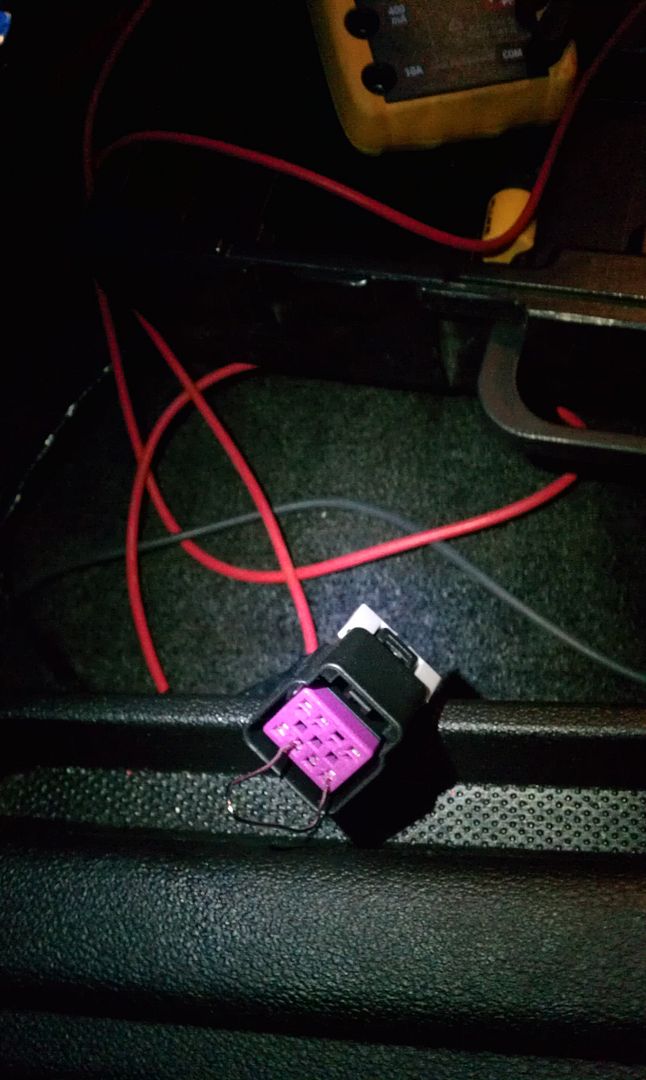 I snipped the paper clip smaller so it fits snug inside of the harness.(you won't be reconnecting the harness to the seat. duh)
Please cover it with tape, there is 12vdc present there. At best, it will drain your battery in a hurry if it shorts to ground on something groundy.
If you'd like, put a switch in between if you need to turn it off for kids, dogs, autocross trophy's or large plants.
This will not get rid of the idiot light! It's temporary until you win the lotto so you can afford a new sensor/cushion/wire/harness value pack.
I drove about 20 miles today with no trouble. If I come across anything fishy or a bag blows in my face for no apparent reason, this will be the first or second place I notify.
Again, if you are not comfortable with my lack of solstice airbag system understanding, Please don't do it!!!!!
Have fun :willy: