Okay, so I never really left. But I did finally cave in and trade in my customized 2.4 base Solstice(Little Red Devil) for an 08' Mysterious Black GXP. I just had to get a turbo. The prices of the GXP are much more affordable now days. Many of you may have remembered seeing me mod my car over the years and I was even picked to be on MY RIDE RULES the TV show on the Speed Channel. Now I have a new project car. BLACK WIDOW. My 07' was a great car and I had lots of fun tuning it and customizing it. Now let the mods begin again! At least this time around I know what to but and what not to buy.
I do have one question about the TPMS. Is there a way to get each wheel's TPMS re-calibrated? I used a regular tire pressure gauge to read the tire pressure and it was normal on all 4 tires at 29PSI. But, when I used my instrument DIC it showed each tire with a different reading. Some said 32, some said 31. So basically they were all off by a few pounds. I find this very annoying. Can't this be fixed so that the readings are more accurate? What is the point of having this feature if it is not accurate?
For those of you who would like to see my old verses new project BLACK WIDOW idea, here is what you can expect to see some time in the near future. I did a little Photoshoping on my new/used 08' GXP.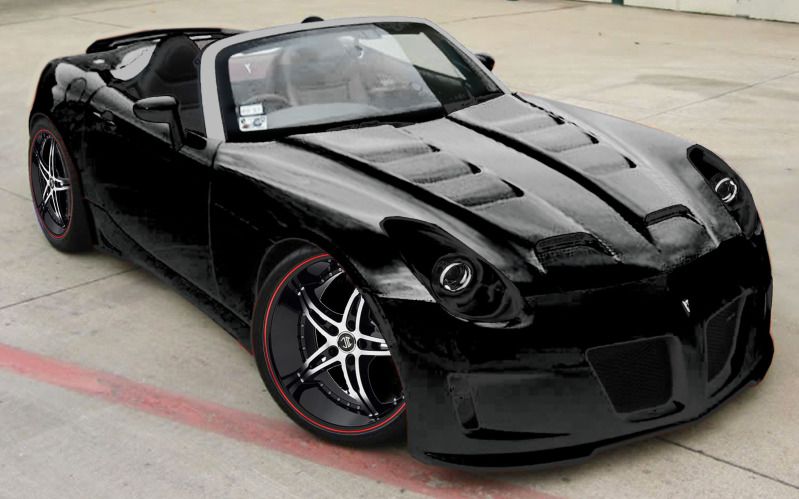 And this was my old base 2.4 ltr, Red Devil. Guess I need to change my screen name now. LOL!