Discussion Starter
•
#1
•
Not that I needed to make any more modifications. This one I just lucked out. I happen to find a taillight on Ebay and the other one from Flaagan at really good prices. I love the look of leds strips and halos but I thought I would also add laser etching (not sure I'm happy with it but its done). I went to a local trophy shop for the etching and purchased the leds, morimoto halos (Thanks Cartmann) and led converter. After reading threads from Cartmann and Tomato soup, I'd thought I'd give it a go.
First I had to open the light with a dremel tool. Not easy and be really careful because nicks or burning off too much just happens. I dremeled off and it was like the glue was plastic. Once it cooled, it was back to being just as hard. Work you way around till you eventually pop it off.
Next I lined up the led strips. No they are not perfect but usable.
Next I drilled out the center for the MR-16 light for the brake and turn signal light and then did the same for the halo. These halos are burn your retina's bright but once the cover are over them, they are great.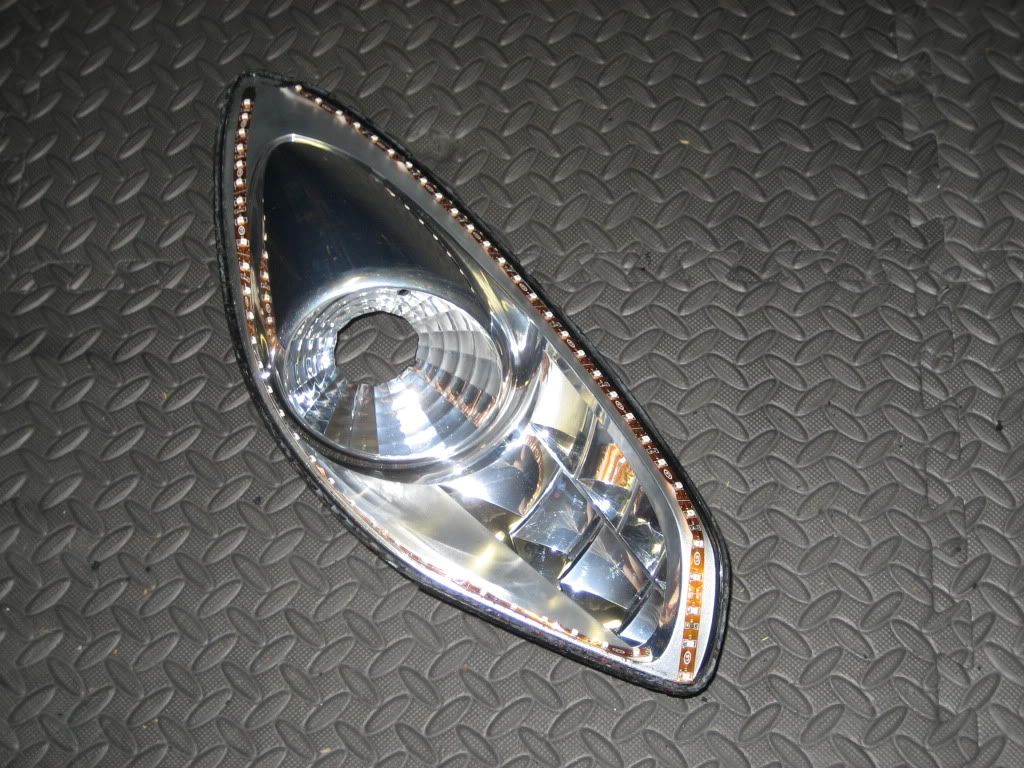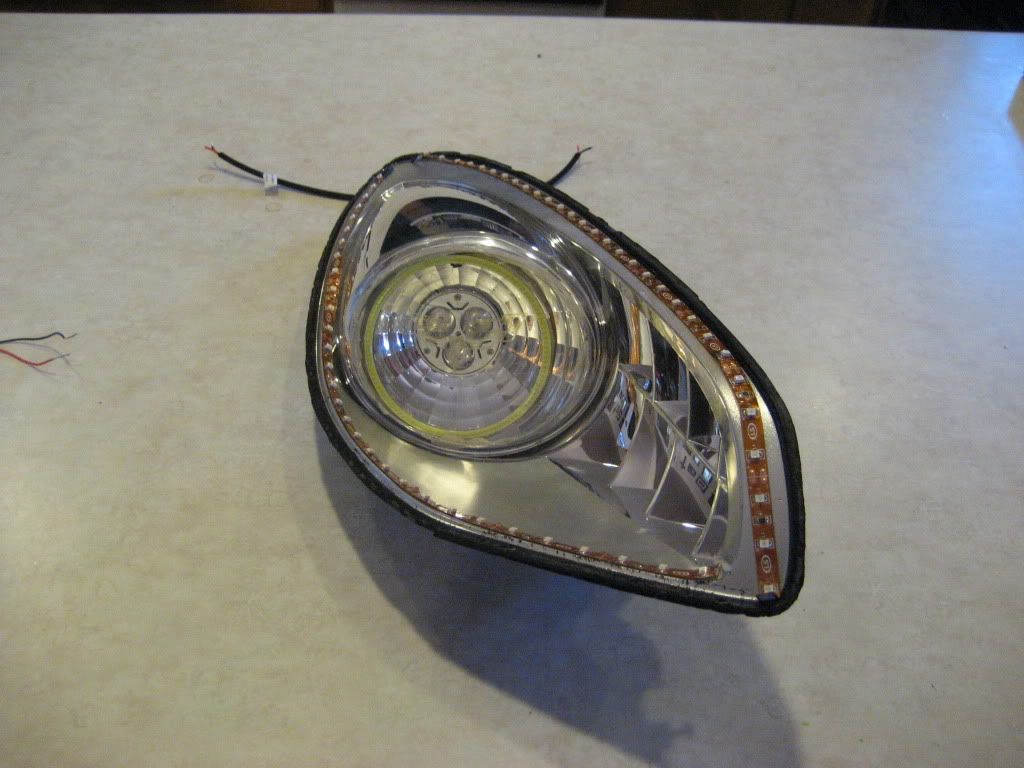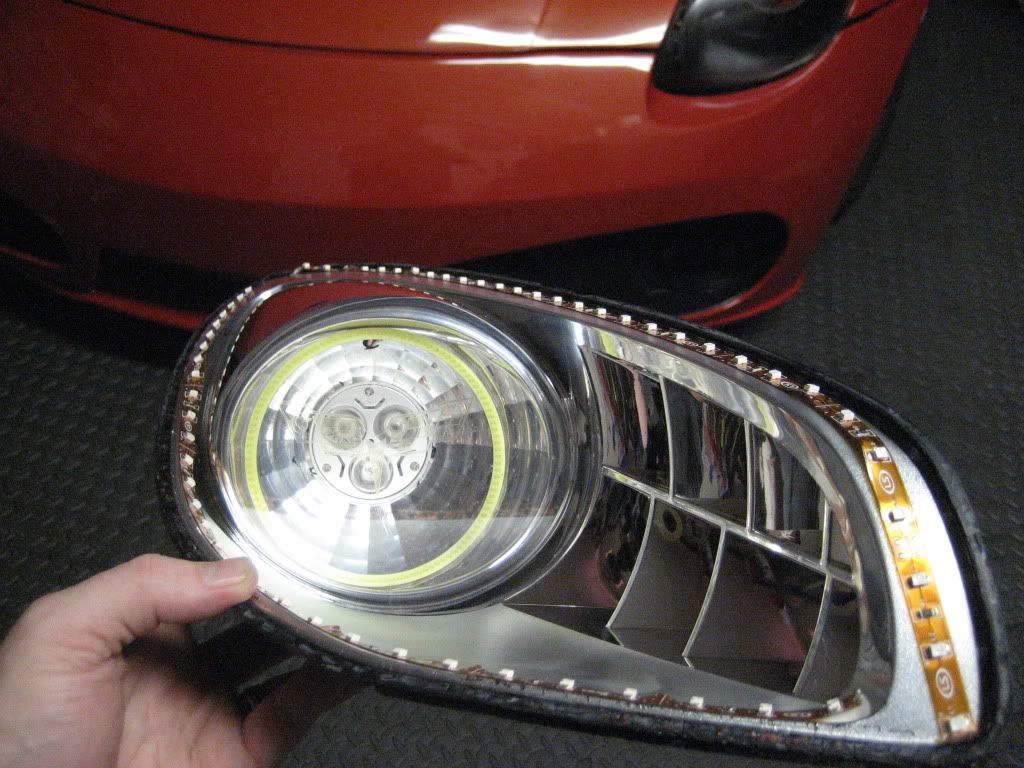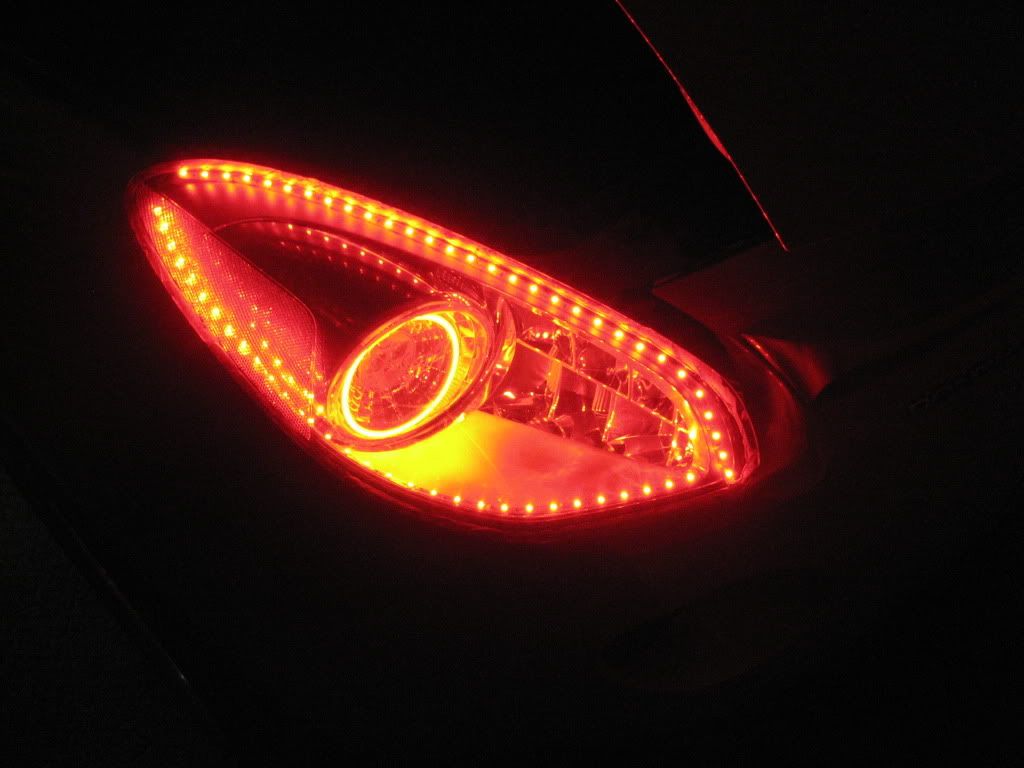 So here is my dilemma. I couldn't get the wiring to light properly. The led converter has three wires. Black, Red and Green. I placed the MR16 on a black and one on green and the halo and led strips on black and red. Once connected, the led strip and halo would light up (halo fully) but the mr16 would not light with it when braking or turn signal. I reversed the plug and then only the halo would show half light and then shine fully on brake or turn. No MR16 on either. I have checked the light and it does work so my issue is wiring and how it connects to the plug in.
Any suggestion would be grateful.