Discussion Starter
•
#1
•
Hi everybody
Long time lurker here
I purchased an 07 gxp almost a month ago, my job requires me to travel so I have only driven it for 3 days. I bought it while I was away online and flew home to take delivery. I enjoyed the hell out of it for the 3 days I drove it, Parked it covered it up and flew back to work.
For a bit of history, it was not an impulse buy, at the time I owned a 1993 honda del sol. I had it for about four years, it had a crashed rear quarter panel, black front end while the rest of the car was primer black. The stock little tires, it looked like a total piece of ****. A piece of **** with maybe close to 400 ponies, I had everything done to it motor wise and light suspension work. Took me about 2 years to finish it, had the block machined, forged rods, pistons, head blah blah. All the go fast electronics, engine management, wideband controllers, 3 bar sensors, boost by gear, launch control. I tuned it myself, I never raced it I never dyno it, it was just a toy that I had.
It was stupid fast but eventually it turned into my daily driver and then I realized it was a terrible car, lots of noise, incredible torque steer which is to be expected. The worse was the attention, every Japanese fanboy's buttholes got wet when the blow off valve went off. It also brought negative attention from the state police, long story short I practically gave it away, I wanted to get something GM anyway.
I wanted a roadster without the attention and this came along, its almost like I am invisible, nobody cares and its GREAT. Also helps I always wanted one since the turbo model was introduced.
It will never be as fast as the Honda in a straight line, but it doesn't matter the Honda couldn't turn and things didn't get crazy until 5200 rpm. Enough about that (video below at low boost)
Potato Cam
Anyway needless to say, 260bhp is not enough, I will be back home in 2 next week and will begin on it right away. I should have a dyno video 2 saturdays from now hopefully at over 300 horsepower.
Day 1
Day 2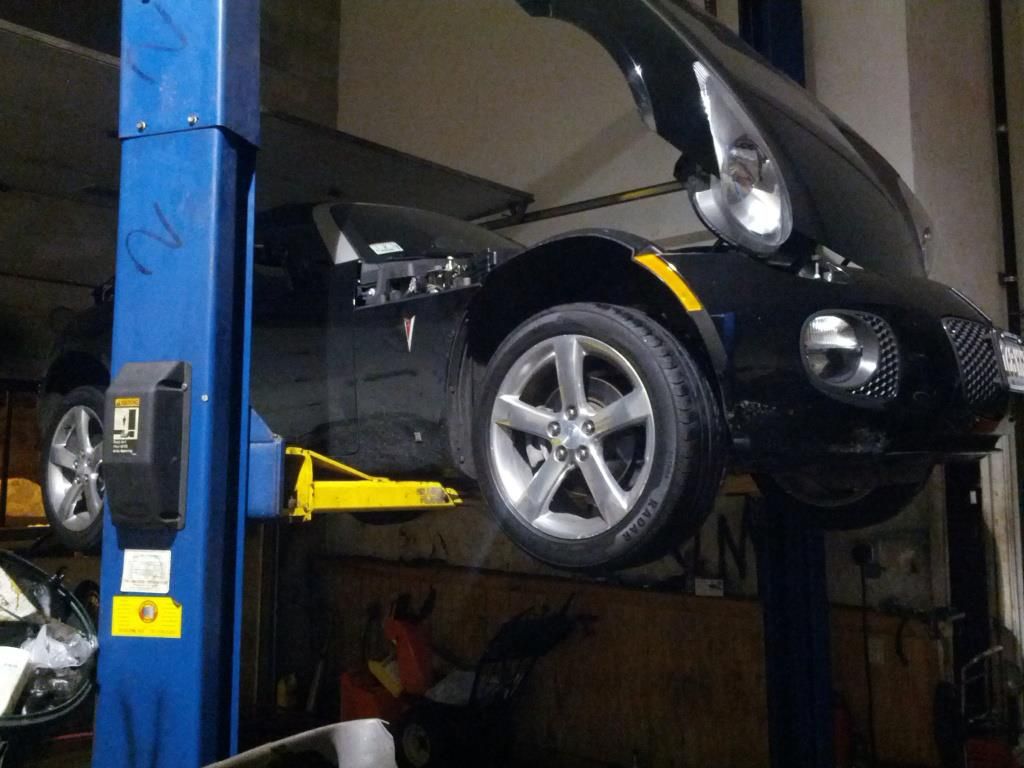 :thumbs: if anybody is in the northeast and willing to take me along for road coarse run LMK