First reported in these forums by forum member Wildbanschee.
Pontiac Solstice and Saturn Sky Colors, Codes & Quantities
How Rare is Your GXP or Red Line?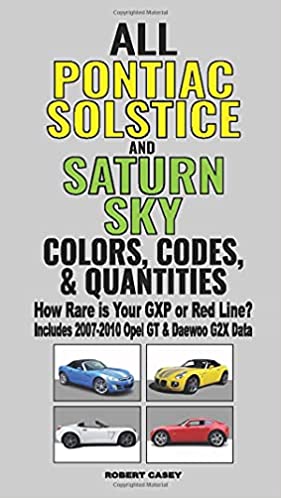 https://www.amazon.com/Pontiac-Solstice-Saturn-Colors-Quantities/dp/B0988LGYZY/
From what I have seen it looks like it is also based on Compnine. But I am sure it is a very very very interesting read even for people that have access to Compnine.