If Solnut was home today an extremely rare event ocurred, two Solstice coupes in Cleburne County Arkansas. Home of the SolNut white coupe.
And even rarer,coupe # 912 out of the garage and logging mile number 1490 on the trip. Spent the day with friends from our Corvette Club that have a cabin on the Little Red River below Greers Ferry dam. And out on the lake on their party barge.
The Little Red is a wonderful trout stream holding the Brown trout world record until last year at about 41 pounds. We passed on trout fishing for a trip out on the lake in the Labor Day madness.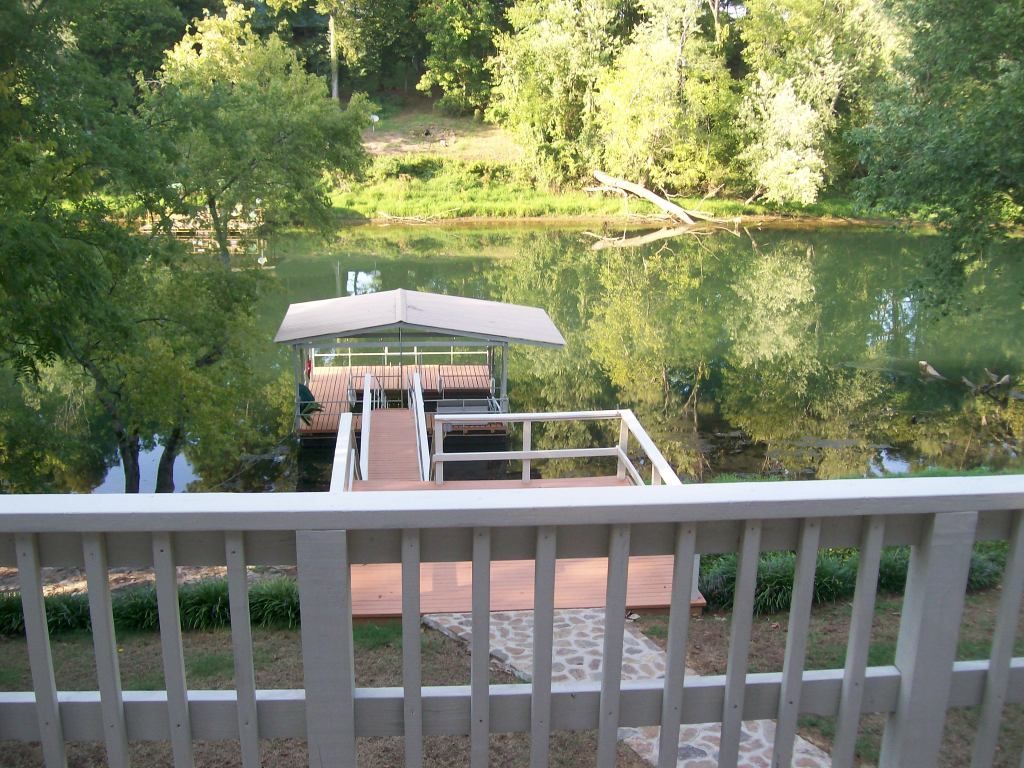 This stream is full of rainbow trout released from the federal hatchery 20 miles upstream, below Greers Ferry Dam.
LJ