What a fantastic time. Total of 34 cars and at least 50 people came to the event. 7 Skys, 24 Solstices, S2000, 2 Corvettes.
ATTENTION:
Send your hi-res photos to thediskdoctor2002 at yahoo.com, no more than 9meg at a per email. Include your forum name and mailing address and I will send you a free DVD of the event. It will include videos of the burn outs and from the beach/tiki run. Anyone else that wants a DVD, paypal $3.00 to the same email. I want to give everyone enough time to send me the pics before I send out the DVD.
ATTENTION:
Post all your pictures on this thread. More of my photos here.
deepbluegxp/2008/2008-10-11 SoMD Mod Meet 4 - Photobucket - Video and Image Hosting
Saturday Morning.
Adjusting Busa2bad's window
LilGoat's car
Lilgoat's valve cover upgrade, he got a red powder coated one.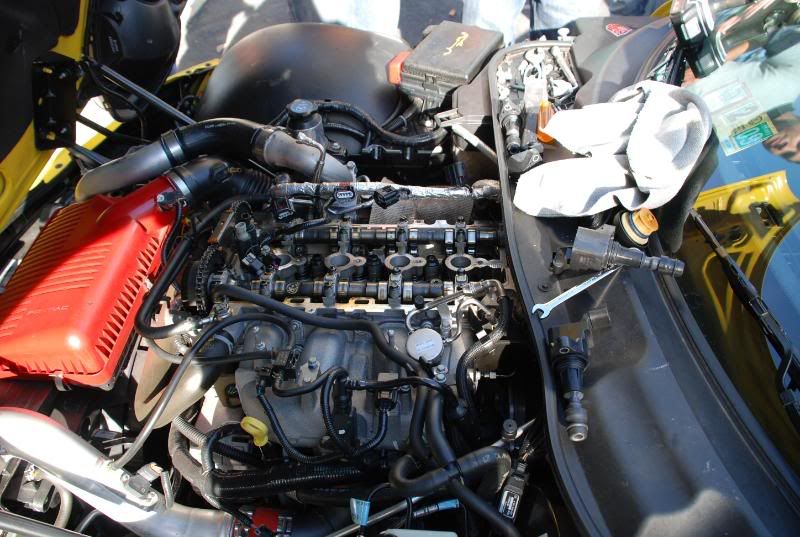 C6 Vette with Lambo doors
JPM's and Morphious Cars
My Baby
Cheers' car
Morpheous and Randy
My nephew helping out.