Discussion Starter
•
#1
•
NASSM 2011 SPECIAL
Ok everyone it's about time for NASSM 2011 in Austin Texas!!! We're proud to be sponsors this year in the Lone Star State and are excited for those of you that are visiting our beautiful land!
Starting today, we are releasing our NASSM special sale. Now through the week of the show anyone ordering will receive every bit of the following special treatment! = )

15% off price of any Windrestrictor®
15% off price of any door sills
50% off price of any custom graphics
+1 FREE T-Shirt or Custom KPI Bandanna (event attendees only)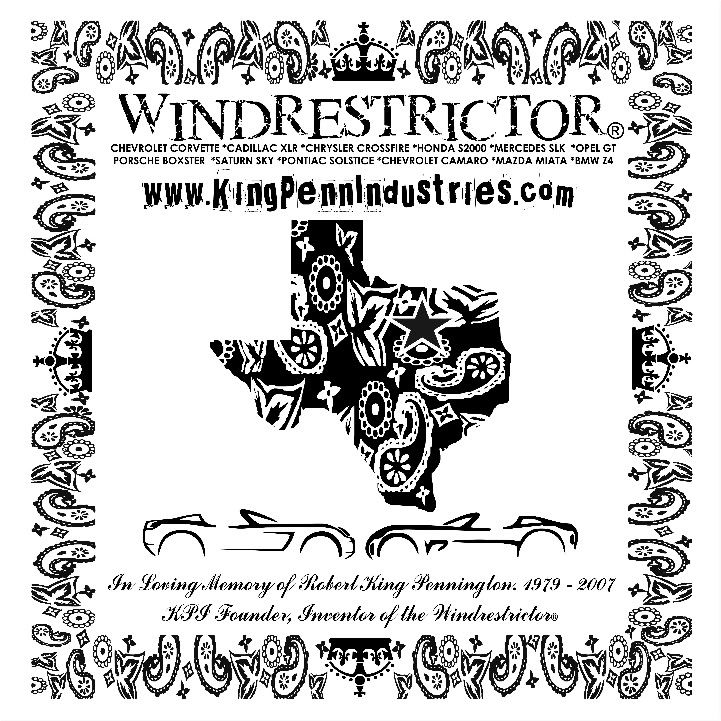 New Website for orders. >>>
.....:::: Welcome to King Penn Industries ::::..... Custom Windscreen, Laser Etched Illuminated Windscreens, High Quality Wind Deflectors
DISCOUNT CODES
For Windrestrictor = TexasWR
For Door Sills = TexasDS
If you want to order both and receive both discounts please call us! = )
972-487-5987
We have some very hot NEW t-shirts and tank tops along with some very cool custom made bandannas we are bringing to Austin and can't wait to show them off.
YES, you can use this discount when you order BOTH WR and DOOR SILLS.
ATTENTION:
If you want us to install your product at the event this year we need your order to be placed ASAP. We will have a very tight schedule for installations and they will be done on a first come first serve basis. The "shipping fee" of 25.00 will cover your entire installation and we will ask for nothing else.
Contact us now at
[email protected]
or call us at 972-487—5987 to get your orders in line now.
See yall soon!!!
Windrestrictor Crew!