I finished up a little while ago installing my trunk lights. I decided to use the truck bed lights sold by advanced. They come in a string of four but because of the way I wanted them I needed to cut them in half and add 3' of wire between 2 and 3 light.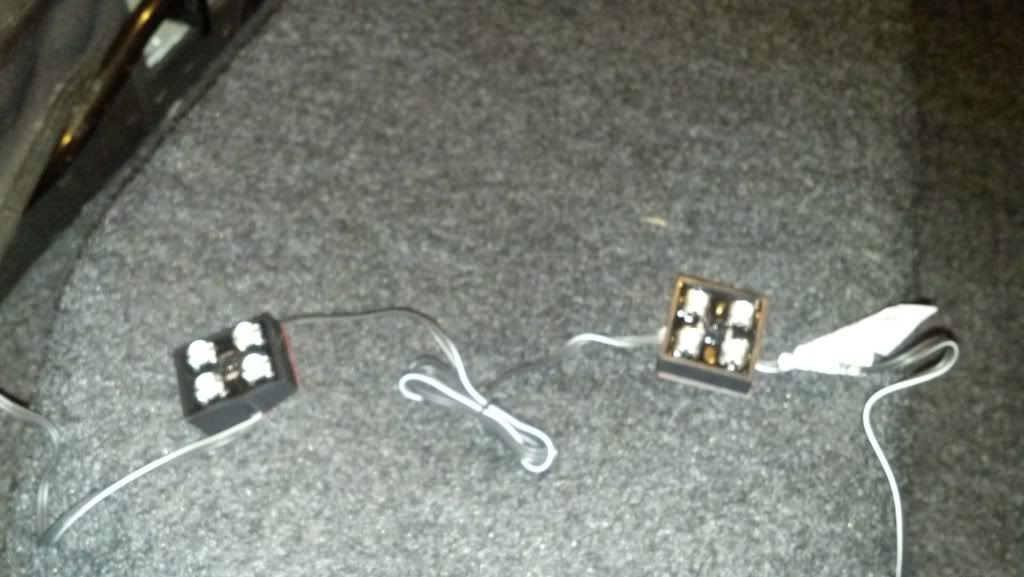 I removed the upper trunk liner and placed my lights. There's actually 4 on the upper lip.
Ran my wires and Taped them using Gorilla tape. Then decided to re-route them. One thing about this tape is don't press on it to hard till you sure where you want it.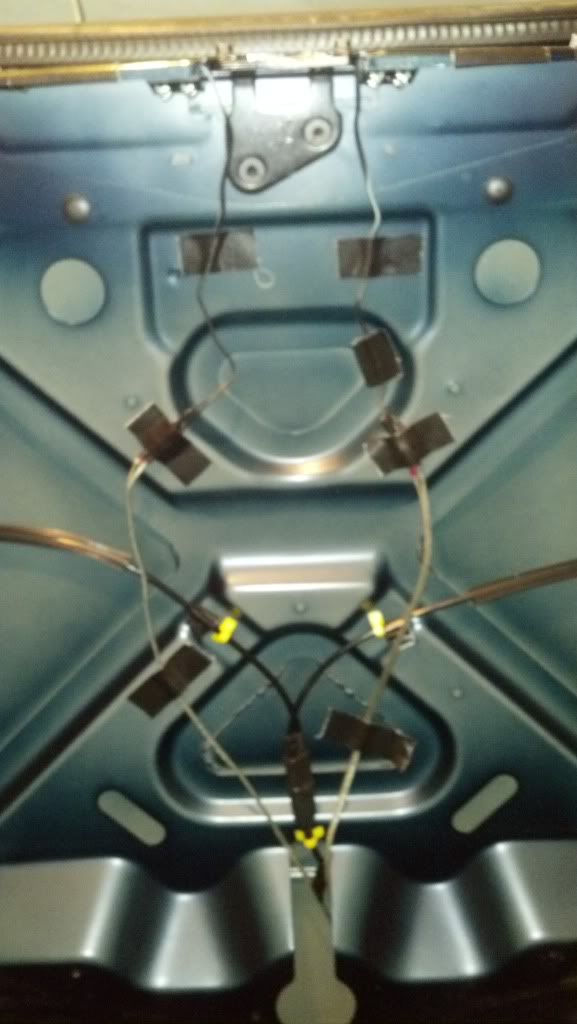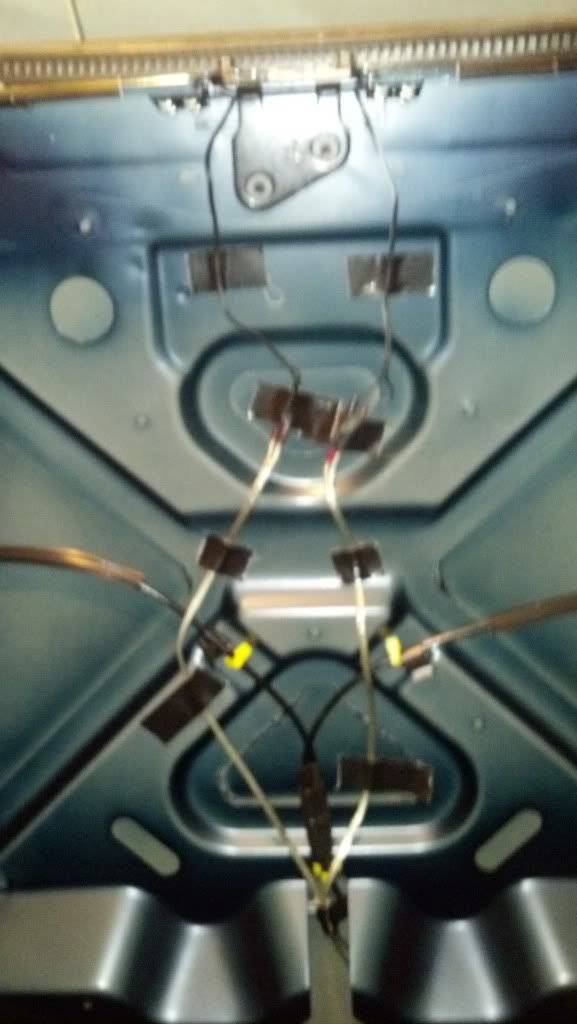 I ran the wires through here and used a heavy red wire to fish them through.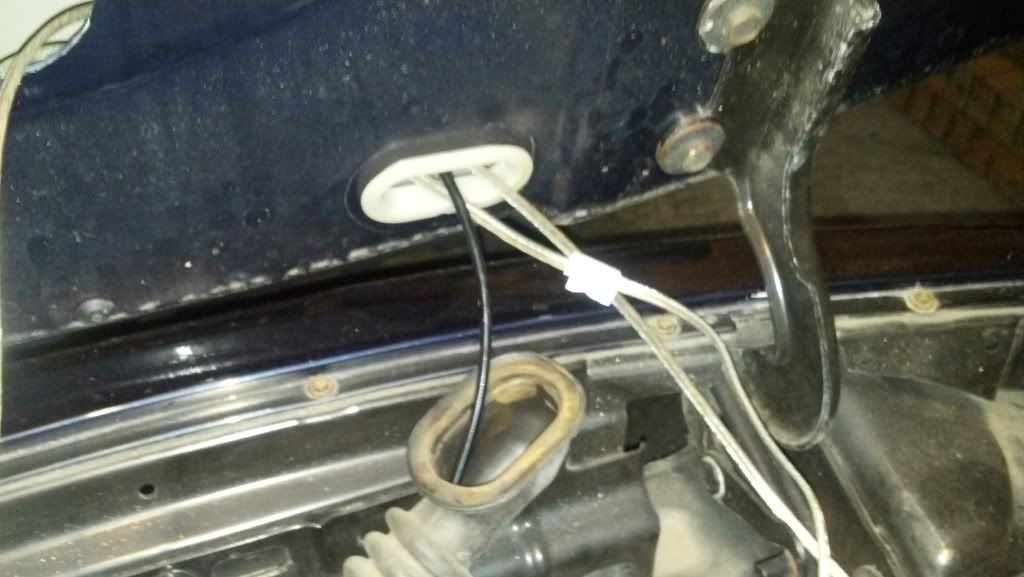 Now for the lower light. First one side and then the other.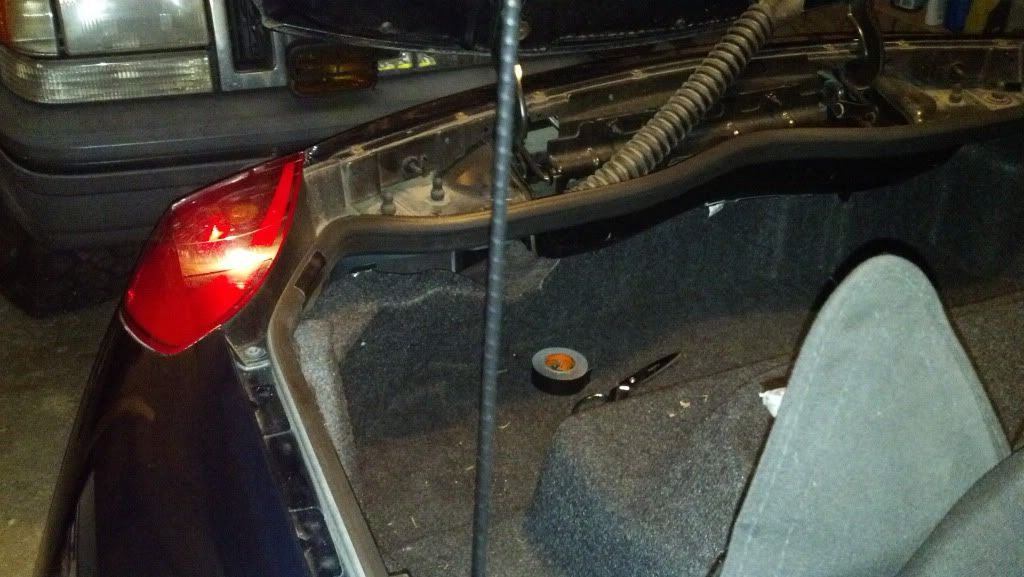 All finished just now need to run by the car wash to vacuum.