The donor body for this project started life as a red, 2008 GXP convertible. The motor is an Ls7 crate (Corvette), differential is a Gertrag 3.73 and the transmission gear ratios will be: 1st 2.66, 2nd 1.78, 3rd 1.3, 4th 1.00, 5th .74 and 6th .50. Transmission selection is in process but leaning to the Ford Tremec Magnum XL.
Motor mounts were obtained from Wade Linger along with a welding jig he kindly provided. The Ford specific transmission will get its input shaft exchanged for a GM style, and along with an Ls aluminum bell housing and GM hydraulic clutch unit, fitment to the back of the Ls motor should be possible.
A distance of 33 inches is needed to reach the OEM, 5-speed shift column location (center), from the bell housing mating surface on back of the motor. OEM GTO, Tremec F-body with extension and the OEM 6060 with remote shifter (modified) will all work. I am hoping the XL will be close enough to be fitted with a crooked shift column, precluding cutting the tunnel, using articulated extenders or modifying the remote shifter length.
The pictures show the tacked motor mounts after removing the OEM ones that spanned the cross members.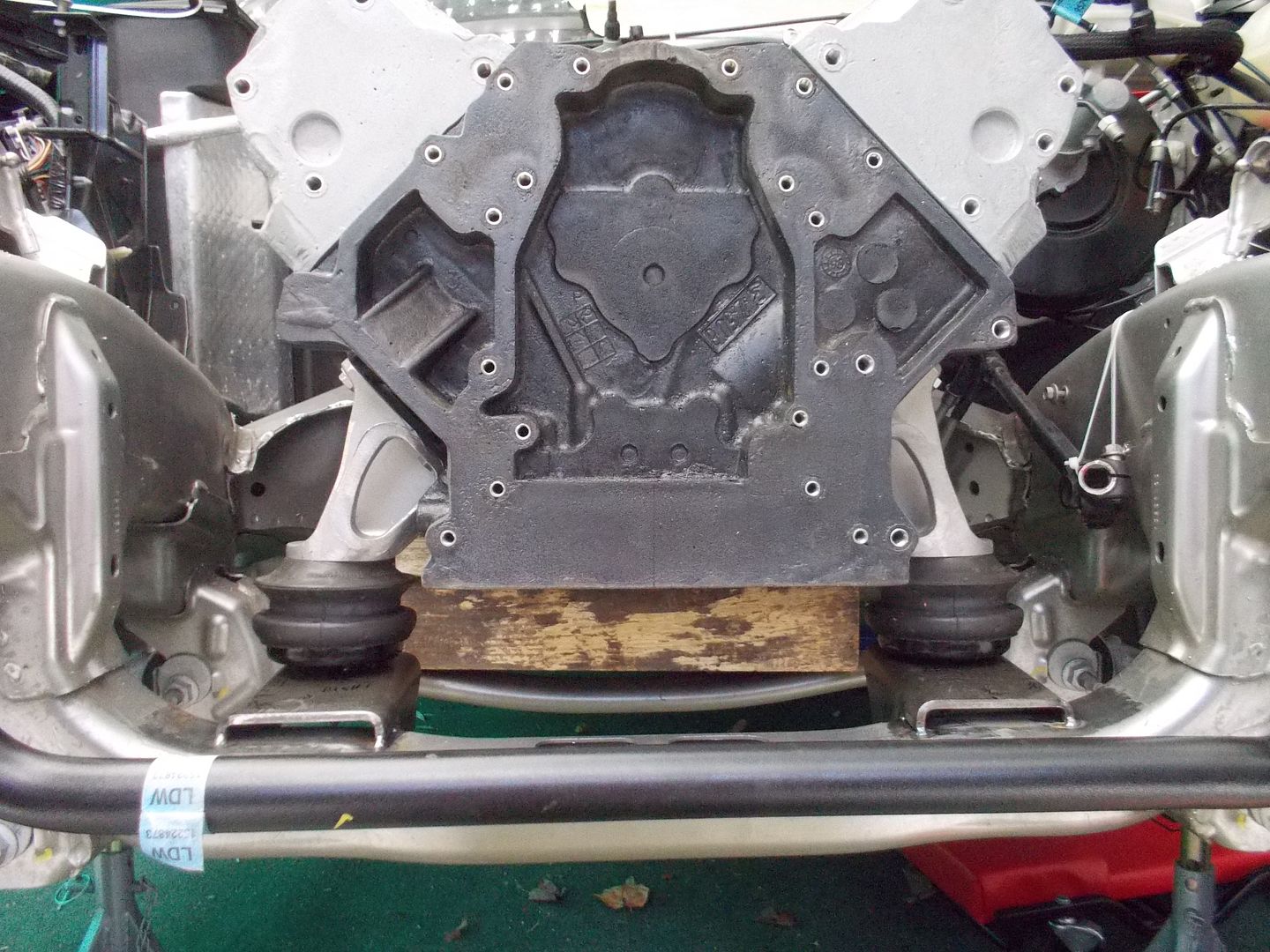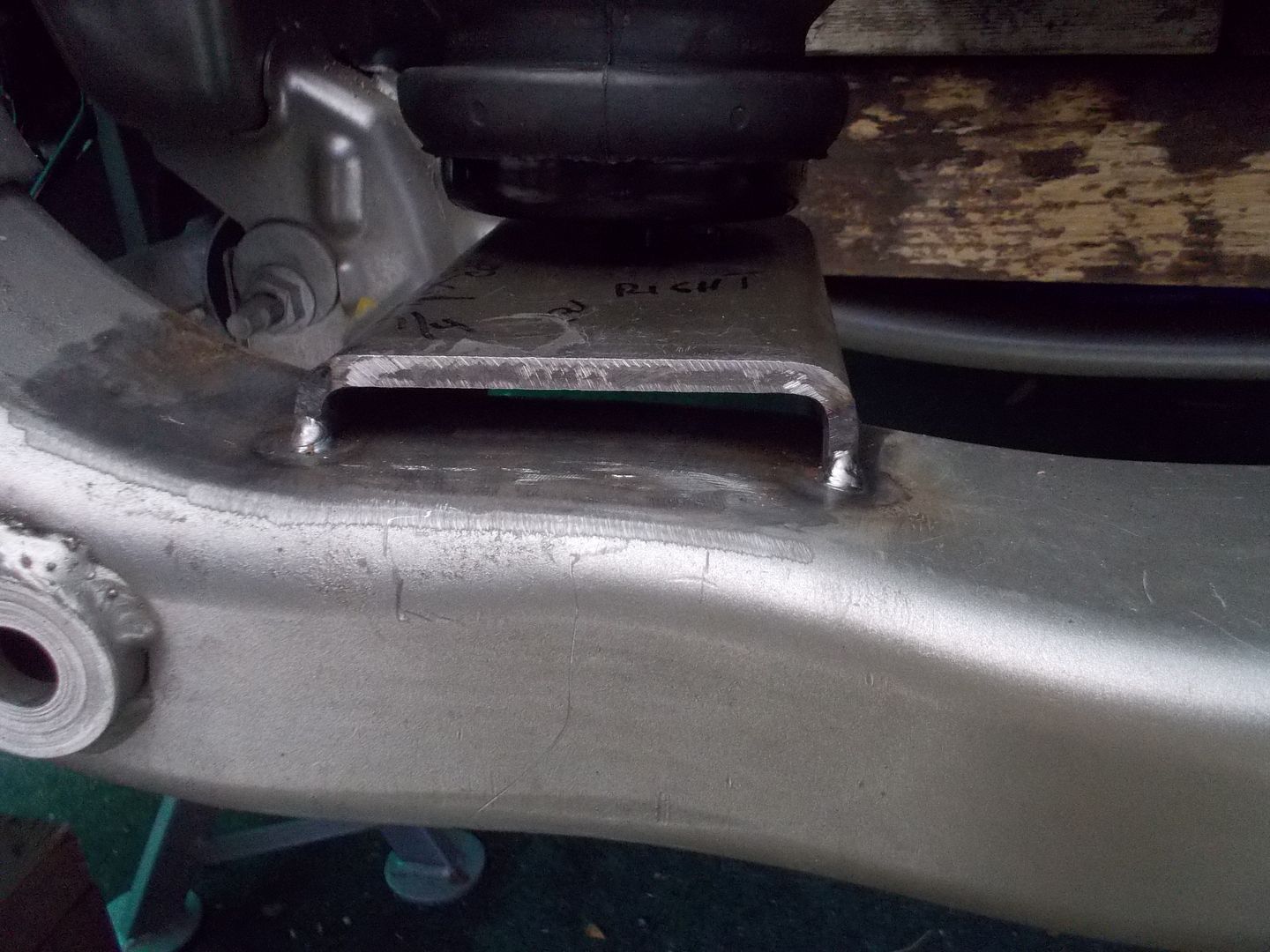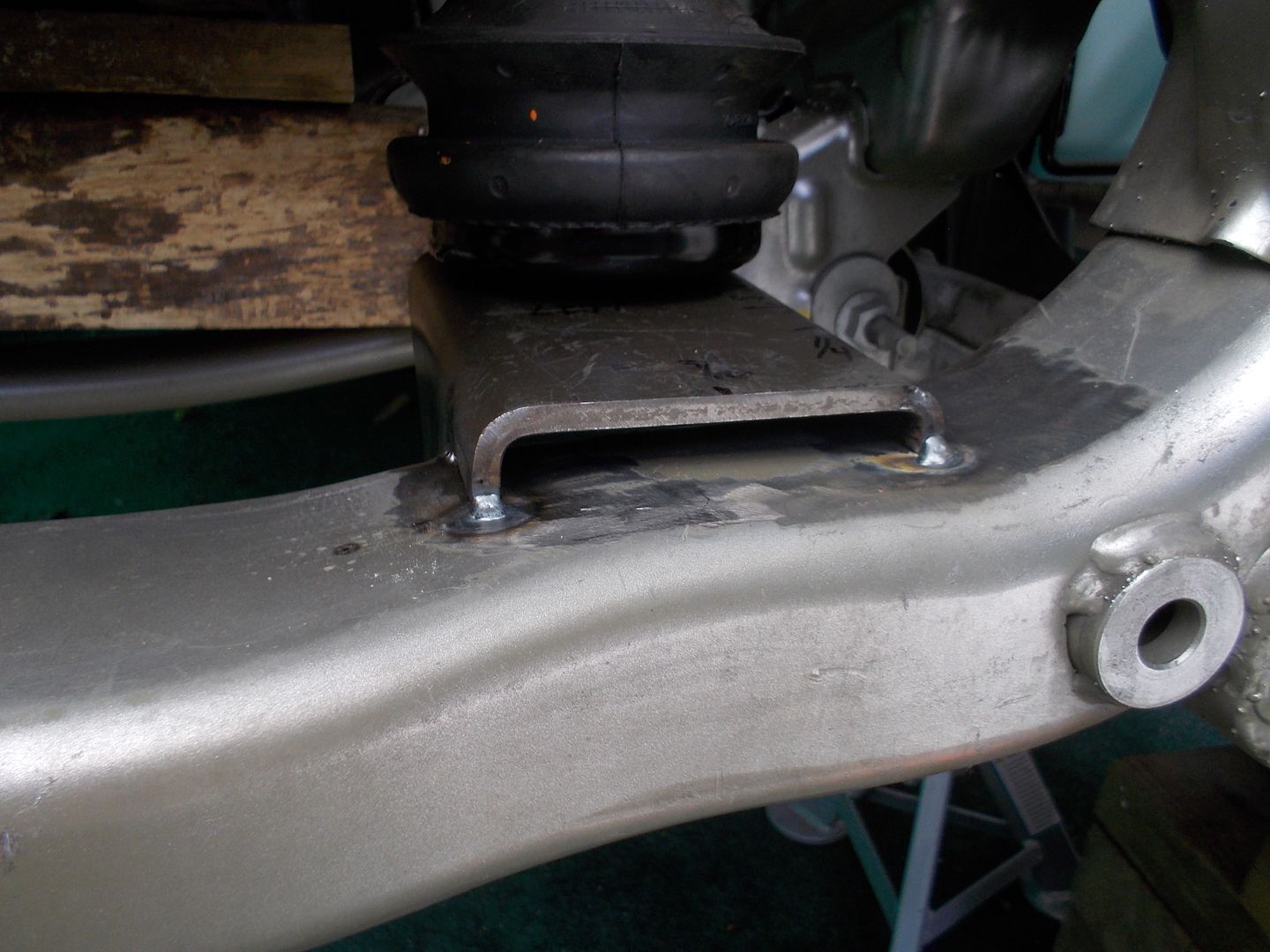 Front covers will be fitted to the mounts. They are not in place because the front of the mounts need to be exposed in order to reach the inside during final welding.