Hi Folks!
Join us for our Third Annual Mission Tiki Independence Weekend Drive-in Movie Night! Like last year, all three districts are having their Drive-in movie night at three locations on the same night, Sunday, July 5.
In So Cal, we're headed to
Mission Tiki Drive-In Theatres 08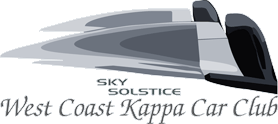 ​
By special arrangement, we are getting into the park early at 6:30 PM--one hour ahead of the general audience.
(The special early entrance gate closes again at 6:40 PM, so be EARLY and line up with the rest of us outside the gate.)
6:30 PM is also when our BBQ dinners from
Joey's Barbecue Restaurant
are being delivered. (Beverage not included. You can purchase beverages from the Snack Bar or bring your own.)
What's in the BBQ dinner?
Pork Ribs
BBQ Beef Brisket
Potato Salad
Barbecue Beans
Corn Cobette
Garlic bread
What's it cost?
$7 per person Admission to the Drive-In (cash only!!)
$15 per person for BBQ dinners [admission not included] (current WCKCC members)
$20 per person for BBQ dinners [admission not included] (non-member guests)
$12 per person New 1 year Member special discount BBQ dinner rate [admission not included]
$10 per person New 3 year Member HALF PRICE special discount BBQ dinner rate [admission not included].
How do I sign-up?
Sign-up on the WCKCC Online 2009 So Cal Drive-in BBQ Registration page BEFORE 11:00 AM July 5, 2008 (That's 11:AM the day of the event!!)

Post in this thread if you haven't already saying that you're coming.

Show up at the Drive in BEFORE 6:30 PM and pay your $7 CASH per person admission to the Drive-in staff.

Park your car up front in the theater you want to attend.

Then join us at the picnic tables near the Snack Bar for the BBQ dinner.
They'll have the Snack Bar open for us for drinks and a line free experience to purchase our popcorn and other snacks for the movies.
Show time will be about 8:40 PM, so there will be plenty of time for dinner and chatting, and plenty of day light to show-off those newest mods.
Here's the link for directions to our State Street private entrance at 6:30 PM:
Due to road construction activity on Ramona Avenue, access to State Street from Ramona Ave. is not possible. Please use the following route to the State Street gate:
Starting on Mission Blvd. (about 1/2 mile west of the intersection of Mission and Ramona)
Take Silicon Ave. north to State Street
Turn right onto State
Proceed east 3/8 mile to the theater entrance on your right
What's Playing?
It should be great fun! :lurk: